Dear Friends,
As we all know, the Coronavirus (COVID-19) is presenting the world with a dynamic challenge impacting communities everywhere. We also know that populations such as the elderly, those with compromised immune systems, and our friends experiencing homelessness are those most vulnerable.
At Shelters to Shutters, we are committed to our mission of transitioning individuals and families out of homelessness to economic self-sufficiency through employment and housing opportunities.
For the health and safety of the communities we operate in, all S2S Hiring Events have been temporarily suspended. We will continue our intake process, accepting referrals from our Non-Profit Partners, conducting in depth screenings and background checks to provide our Industry Partners with motivated, ready-to-work candidates. We are working closely with our Industry Partners on adapting to new hiring policies and providing our candidates with video conferencing capabilities to move the interview process forward. We are also working closely with our current program participants to assist them during this time with any crisis – whether emotional, physical or financial – to ensure their long-term success.
Thank you for your continued support. Additional updates will continue to be provided on our website and social media outlets.
Sincerely,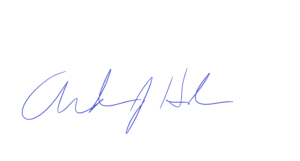 Andy Helmer
CEO, Shelters to Shutters